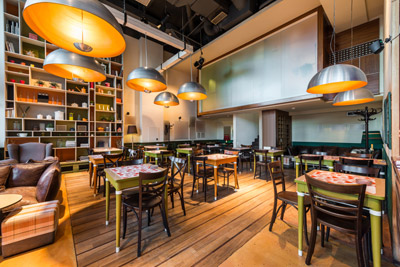 Increasingly, Norwell Ma business owners are turning to commercial style modular buildings solutions as their building construct of choice. The modular construction process offers an often overlooked wide range of benefits and options for business construction solutions.
Take the food industry as one case in point. The food industry is increasingly adopting a "themed" approach. Photo-worthy construction has an appeal on the food consumer's psyche. The shape of the restaurant's front can sell the business as much as the product that they serve inside. When restauranteurs find a construct solution that works, they need quick reproduction capability. Commercial modular construction is filling that need for rapid reproducible business solutions.
Avalon Building System's modular construction offerings deliver cost-effective options that let business owners custom-build themed restaurants and reproduce those restaurants much more efficiently than traditional stick-built construction delivery. This means custom interior and exterior solutions, rapidly produced, with stronger construct, and at lesser cost than traditional stick-built construction projects.
To find out more about other applications and options on commercial style modular buildings, contact Avalon Building Systems.