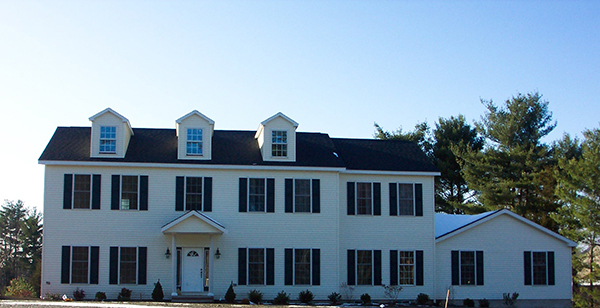 If you're a homebuyer who has sophisticated taste for beautiful architecture and creative interior design, Colonial style modular homes in Hingham, MA are the perfect modular home style for your taste. This traditional New England style home is becoming a more prominent option for many homeowners in Massachusetts who want to build their own home. Colonial homes have a gorgeous exterior appearance while maximizing indoor space.
Colonial style modular homes offer a spacious living area and larger bedrooms than other style homes. Homeowners can further make these homes even more luxurious through all of the customization options at their fingertips. The European-inspired decorative crown molding option around the front door and windows and interior of the home is a design element that makes these homes particularly attractive. It's a splendid home design that offers both comfort, size, and style.
Although these homes look luxurious, homebuyers can now take advantage of modular building system, which reduces construction cost and time for construction of a colonial style home, especially when compared to traditionally stick-in built homes.
If you are thinking of building a colonial style home but are hesitating due to budget constrictions, contact Avalon Building Systems. We offer custom-designed colonial style modular homes that are within your budget.