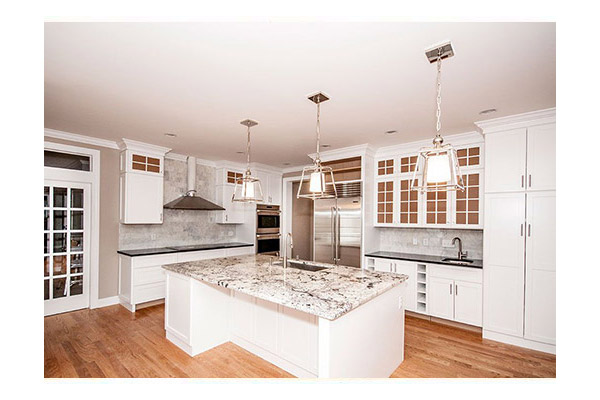 n today's Avalon Building Systems' blog post, we thought we'd share with you a picture of a completely customized modular home kitchen that we are particularly proud of. For this home buyer, a downstairs laundry in close proximity to the kitchen was a highly desired feature.
How many floor plans do you suppose are out there today that place the washer/dryer in plain view of the kitchen? Not many. The point we're making here is that when you trust our team here at Avalon Building Systems, you can count on your future home being built to the exact specifications desired regardless of the unique nature of your floor plan desires.
Let's talk a moment about the cabinets of this fine kitchen. The image depicts the durable and beautifully-crafted cabinets typically incorporated into our modular home formats. We are hands-on in product offerings, selection, and development on your behalf. We guarantee the quality and durability of our creation.
Let's get started together on your next custom modular home design. If you're not fully informed about the superiority of modular construction over traditional stick-built construction, click here. Then, contact our team here at Avalon Building Systems.