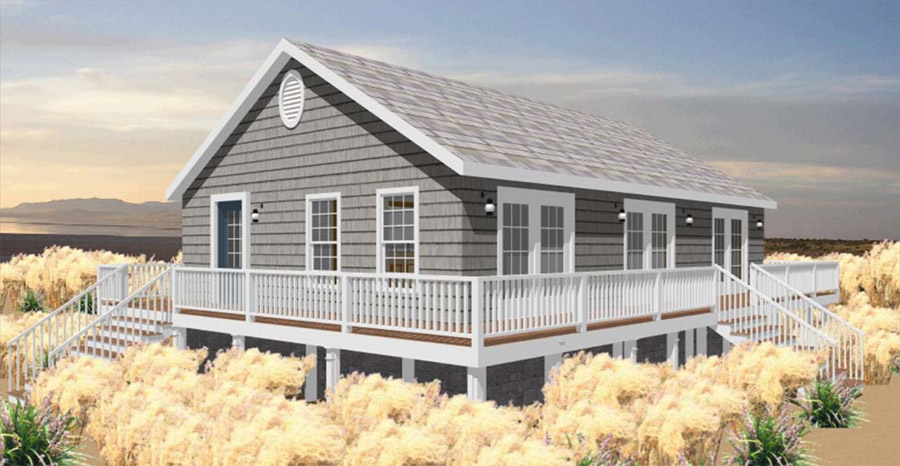 Making everyday living feel like an everyday vacation is a dream you can actually live with modular vacation home construction. Modular homes are the perfect option for those who value time, value, and money. Modular home construction offers them all.
Compared to stick-built homes, modular vacation style homes are built faster at a more affordable cost. Because they are built indoors, delays caused by weather and theft are avoided. All homes are built in a climate controlled environment so building materials are never exposed to external elements. The factory setting also means more consistent building techniques resulting in exceptional design and aesthetic appeal.
The Vacation style modular floor plans in Cape Cod, MA offer a variety of home styles and designs that will give future homeowners their own paradise. They are easily customized based on the wants and needs of the homeowner. Unlike traditionally built homes, prospective owners can still customize their home yet move in faster.
One of the top-listed vacation style modular homes is the Oak Bluffs vacation style modular home. It is a striking two bedroom, one bath vacation home that offers a total of 1,100 square feet of living space. The Oak Bluffs is a single story plan which offers a large kitchen area with a central island, as well as a dining area and attached living room. The plan layout is perfect for a site with a view.
Contact Avalon Building Systems to learn more about our vacation-style modular homes.