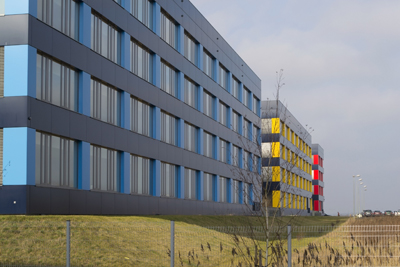 Many entrepreneurs now turn to the modular construction method for new capital construction projects. Companies that require multiple section additions to existing structures acquire superior quality edifices without the need to overspend. Retail malls, apartment homes, hospitals and school dormitories to name few industries that dominate new modular construction demand.
Modular building construction deliver monetary savings, increased building strength, faster development, with all paving the way toward expedited revenue generation. With commercial-style modular buildings, investors can save 30-50 percent in the total construction cost vs traditional stick-built construction. We can't emphasize enough the speed of modular home construction and the direct length to fast revenue generation.
With combined financial savings, there's an optimized opportunity for your business to flourish and expand via commercial modular building systems.
To learn more about commercial modular buildings, contact Avalon Building Systems.