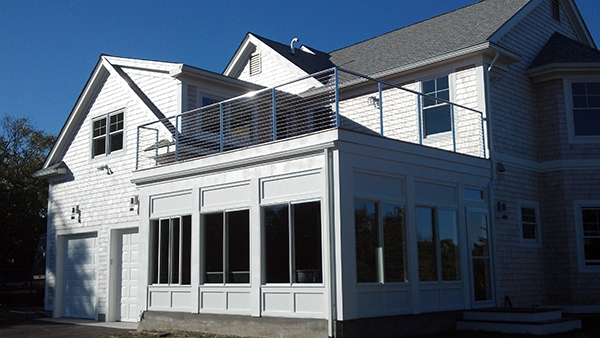 Building a home is always a formidable undertaking, regardless of if you are building a new home for the first time or thinking about remodeling your existing home. An advantage of modular construction is that it has many benefits as new home construction or in modular additions.
Many more people are choosing custom-built modular homes over other alternatives. This is because they are more cost-effective, because they have higher quality building standards, and because they are built more efficiently.
Green living with modular homes
Apart from the superior quality building materials used in modular home construction in Boston, modular construction wastes less raw materials because modular homes are constructed with factory precision, making them more environmentally friendly. Every home undergoes air-tight construction and quality inspections. Modular homes are built in well-insulated sections which cuts down on your home's overall energy consumption. This means modular homes are greener homes!
Less is more with modular homes
Modular home builders do bulk purchasing of premium-branded building materials which reduces the overall cost for materials. This means that modular homes cost less than traditionally built homes.
Get your modular home faster
The time it takes to finish modular home construction depends on the shape, style, and size of your modular home. But the overall time will be less, often more than half that of traditional construction. Modular home builders do all of the planning and manufacturing ahead of time while the site work is being done. This means that the homes are completed faster. There are weather or labor delays either, since the homes are built indoors in a controlled environment.
Take a few moments to visit Avalon Building Systems and get to know more about modular homes inside and out.