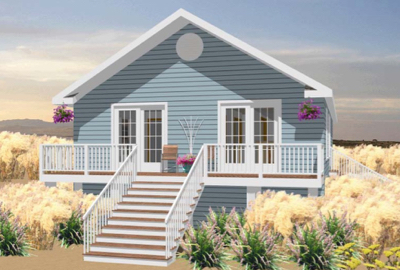 Thinking of moving to Cape Cod or some other beach location? If you are settling near the beach, then make your beach home into a reality with modular construction. Modular homes in Cape Cod, MA are now more popular because they are strong and resilient homes. With coastal style modular homes, you can enjoy the beach while feeling secure and comfortable inside your new home.
Aside from quality and a sturdy foundation, vacation-style modular homes can be custom-build. Home buyers have a broad range options for customization with a wide array of vacation style modular floor plans, all of which can be modified to meet your needs. These relaxing resort-style homes can be adapted to create the home of your dreams. Now, you can have a resort-like home in less time, where you can feel as though you are on vacation every single day. And since these homes are durable and sturdy, you are guaranteed a home that will last through time and all types of New England weather.
With modular homes each module is pre-fabricated in a factory-like setting which means quality checks are stringent and consistent. Apart from using premium quality materials, modules are secured by applying glue, bolts, and screws during assembly. This makes them sturdier and able to withstand higher winds than traditionally built homes. All our homes meet or exceed local and state building codes.
If you are looking for modular home builder near Cape Cod, MA, contact Avalon Building Systems.