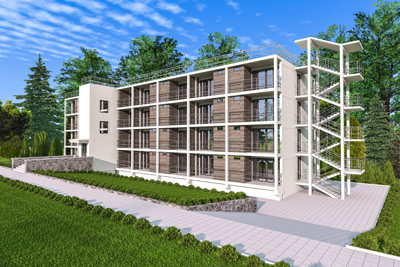 Modular construction is increasingly the top choice for small to mid-size enterprises expanding their commercial space. The reasons for this are many but the two most common reasons are rapid project completion and the least expensive construction cost. The modular construction process provides proprietors with retail stores or mini outlets in a matter of few weeks. Traditional stick-built projects have no chance to meet this timeline. Modular construction puts you on a path to faster revenue generation and thus directly positively effects the return on investment for your construction dollar.
Modular construction ensures precise engineering with a wide range of customizable options. Commercial-style modular buildings is tailored according to the nature of the business and specifics of the client. Layouts are smart and deliver optimal functionality. Bottom line, new or expanding entrepreneurs secure new commercial space at a much lower cost.
If you want to build your own commercial building but in a tight budget, consider modular construction. Contact Avalon Building Systems, we can help you build state-of-the-art commercial spaces that meets your needs and finances.