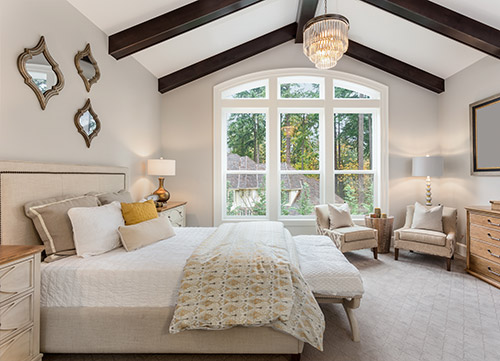 For some reason, a fairly regular question we receive is if we can build a dream home with vaulted ceilings via the modular home construction method. The answer to that question is of course, YES! In fact vaulted ceiling is one of the many reasons regarding why you should chose custom modular home construction over the traditional stick-built alternative.
The vaulted ceiling requires an extra job on the drywall where modules and floors intersect. Railings must be installed for the balcony and stairways. This produces a sensational aesthetic appeal to the living space. This demands a more consolidated structural frame to uphold the roof.
Planning for a vaulted or cathedral ceilings would mean extra work for the traditional stick-built home builders and thus they are sometimes discouraged. But not here at Avalon Modular Home Building Systems. We encourage complete customization of your future home and genuinely celebrate being part of the process along with you every step of the way.
Yes, Avalon Building Systems can help you materialize your dream modular home with a vaulted/cathedral ceiling. Contact us today to get started with your modular home plan.