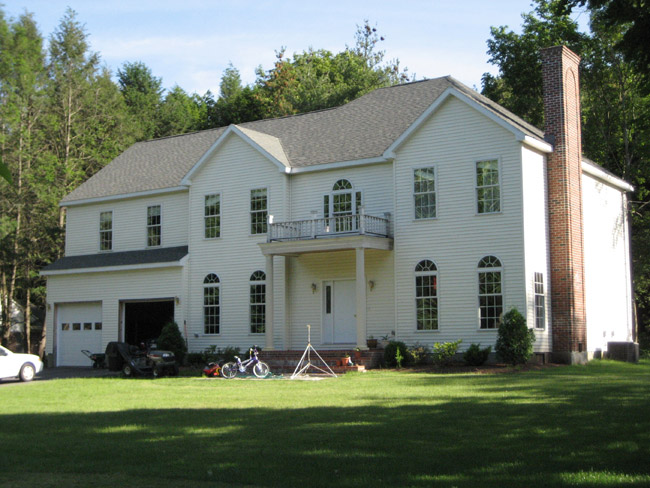 We don't know where false information emerges about modular home construction, so all of us here at Avalon Building Systems in Boston, MA would like to straighten some things out for you.
Myth 1: Unstable and Unsafe – The truth is that they are MORE safe and stable.
As far as safety is concern, modular buildings not only pass and exceed state, local, and federal safety codes, but the strength of modular home construction exceeds that of their traditional "stick built" counterparts. It's much more involved and complicated than this, but at the core, major components of modular homes are bolted as compared to components being nailed within traditional come construction. Just think of the difference between something that is nailed together and something that is bolted together. Modular units undergo series of stringent quality inspection during fabrication up to final assembly. The rigorous process ensure modular homes and commercial-style modular buildings are safe to occupy.
Myth 2: Poor Quality Raw Materials and Craftsmanship – The truth is that they are better crafted materials.
Another false indictment. Only premium grade materials are used by modular method. Faulty materials within the modular home factory processing center never see the floor. Compare that to traditional construction projects where the site foreman must weigh the negatives of returning bad material that include going off schedule, transportation and labor cost associated with returning the faulty products, and the simple temptation to incorporate bad material as they will never be discovered by the buyer. That is, they won't INITIALLY be discovered by the home buyer. The bottom line here is that modular construction utilizes advanced technology to achieve precision cuts and formation of modules. Poor material production out of the modular home manufacturing process is extremely rare, and when they do occur, they never make it onto the production floor. Nothing could be farther from the truth as it pertains to traditional home manufacturing.
Myth 3: Expensive – The truth is modular home factories climate control and computerized manufacturing wins out.
All things considered, you get more value out of modular home construction as compared to traditional home construction. This is primarily due to efficiencies associated with producing within climate and computer controlled factory settings vice the non-climate controlled and poor craftsmanship that exists out on the traditional job site. Modular construction within the factory shortens the construction time and cuts labor costs. The construction savings is then transferred to the consumer's end so that modular buildings can come affordable.
Myth 4: Dull and Boring – The truth is you can't tell the difference between a modular home and a traditional home by looking at it from the street.
On the contrary, modular designs are certainly not boring. It actually has marvelous home designs which can be further customized to make it more unique and stylish. As a matter of fact, you can't even tell the difference between modular buildings and conventional-built structures unless you inspect the assembly. Take a tour of a modular home's attic to see how beams and joists are tied then compare that to traditional construction. You can see the difference at first glance.
Myth 5: Non-Sustainable and Not Earth Friendly – Nope, actually more earth friendly.
Modular structures are green and energy efficient buildings. There is less construction waste in modular construction because computers don't make mistakes. People do, though. Less waste lowers not only the impact on the surrounding environment, it lowers construction cost. Lower costs are passed on to the consumer.
For more information about modular buildings, contact Avalon Building Systems.