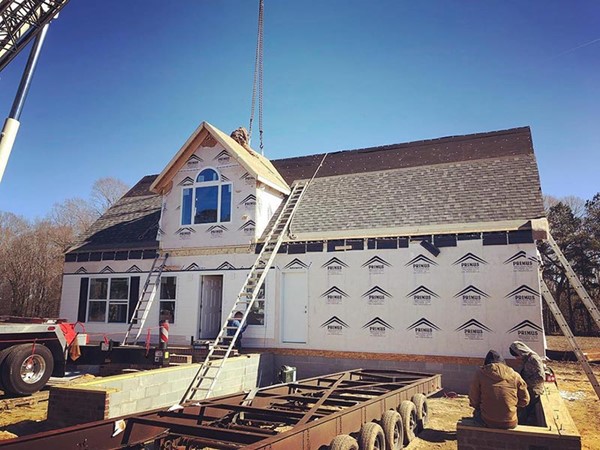 Never before have the advantages of modular home construction over traditional stick-built homes been more clear. The cost of new home construction is high due to unusually high lumber prices, largely associated with the pandemic. So, straight to the point. The computer-controlled modular home construction largely eliminates the costly waste associated within the hand-crafted "stick built" building process. Less waste of high-cost material equals big savings to the home buyer!
If you are in the market for a new home, you owe it to yourself to get educated on the modular home option. We can't stress enough the impact that time and material cost will have on how satisfied you will be both with your new home and the process to build it. Allow us the opportunity to show you in detail how you can get more square footage for you home building dollar. We'll show you how you will get a significantly stronger structure in your custom modular home than you will with a stick-built home. And let's talk about customization options of each and every floor plan offered.
Our custom modular homes are just that, custom designed to your exact specifications. Choose from hundreds of modular floor plan designs as your starting point, then together, we go from there. It's a beautifully rewarding process for both you and us. Our greatest professional reward is handing you the keys to a design that is largely based on your personal specifications.
Once again, you owe it to yourself to understand and appreciate the value for your home building dollar that can only be achieved via the custom modular home building process. Contact Avalon Building Systems for more information.