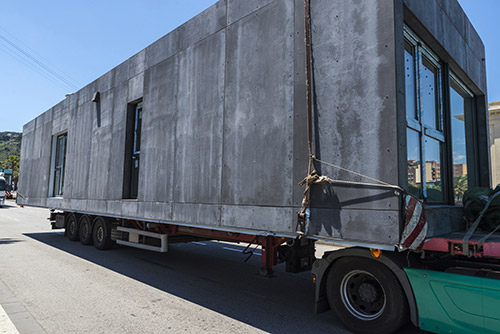 We thought we'd address some of the consumer FAQ's that we receive regarding the modular home buying and construction process. We do this out on our "why buy a modular home webpage", but thought it would help many of you by posting them here on our blog. So first, the process:
You choose your home and options
A contract is signed contingent on financing and a small deposit
Plan revisions are made and new engineered floor plans are drawn
You close on your Construction-Permanent loan
Your basement or crawl space foundation is built
We release your home for production
We set your new home
Finish work of your new home is completed
How complete is the home when it is set?
Depending on the floor plan and style, between 75-85% complete.
How long does it take to finish the home after it is set?
About 4-6 weeks.
Will you build my garage and/or porches?
Yes. However, this may be at an additional cost.
What is the difference between a Modular Home and a Mobile Home?
Mobile Homes - built to a lax code with generally substandard building products (when compared to modular or site-built homes). Built on a steel frame to hold it together, most have wheels.
Modular Homes - built generally to the toughest codes required in the state, built out of the same type of building materials and name brands you would find in site-built homes. There are no steel frames underneath, only an approved floor system. There are no wheels of their own, they are transported and then lifted off the transporter and set with a crane.
How much do modular homes cost?
As with stick-built construction the cost of a modular home in Newport News will vary depending on what you put in the home and the style of the home you choose. Modular home prices compare favorably with an equivalent site-built home.
Can modular floor plans be customized?
Yes. There are standard floor plans of course; however, floor plans of each style home can be customized, as well as the amenities inside the home.
For direct consult regarding your dreams for modular homeownership, contact Avalon Building Systems.