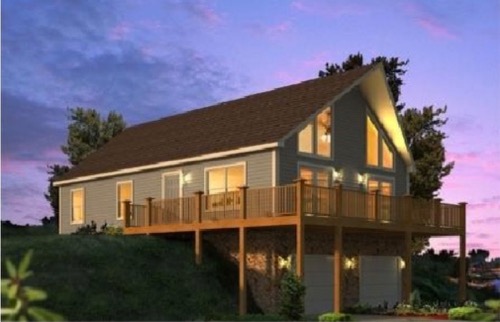 Growing number are building homes near the beach. The rewards of beach-front living are obvious but of course living by the beach brings risk, specifically windstorm and flooding. When it comes to standing tall against windstorms, no form of building construction matches the strength modular home construction. The explanation for this is simple. If you were to assess two pieces of lumber, one nailed together and one bolted together, you'll conclude that the bolted piece is immensely stronger. This is one very critical difference between modular home construction and traditional stick built construction. Modular homes are bolted together.
Moreover, federal and state laws have more comprehensive building code requirements for beach homes. This is to ensure that homes situated in this areas are sturdy enough to defy strong winds and flooding. Modular homes exceed these safety standards. Beachfront home builders increasingly turn to modular construction because they acquire property that is more economical to build and will stand-up against mother nature in a way that traditional construction simply can't.
To learn more about waterfront modular homes, contact Avalon Building Systems.