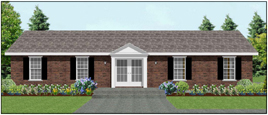 Modular floor plans are so extensive in order to address any of your needs for commercial buildings. Many modular floor plans have been inspired for commercial concepts in order to help you own your own commercial space and do business with ease.
Commercial style modular buildings in Stoughton, MA offer flexible floor plans that have been strategically developed and are brought to life by expert modular builders. You will be given options for customization in order to personalize a particular floor plan as well as to optimize it to your needs. You can select features and other architectural details that you want incorporated into your commercial modular building so that it stands out from the crowd. Having a well-established building helps in branding your business and make a mark in the minds of your clientele.
Commercial buildings are just one more way that modular construction is not limited to building dream homes alone. It is there to help you meet building timelines and budget requirements that are specific to your business. With the use of CAD technology and other advanced building systems, you will be able to custom-build a commercial modular floor plan in line with your business purposes whether it is a distribution center, office space, retail store, student housing, and more.
Explore on how modular construction can help your business by consulting the experts at Avalon Building Systems.