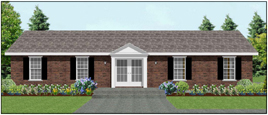 Commercial style modular buildings in Scituate, MA can be very useful to your business regardless of the size and niche. This is the perfect solution for those who are restricted by budget, and for those who would prefer to buy rather than rent.
Modular construction is not limited to building dream homes alone. It also allows for customizing modular buildings for commercial purposes such as office space, retail stores, student housing, apartment and condominiums and more. Because modular construction uses a CAD technology, it is advantageous when constructing buildings as well as for renovating.
Off-site construction now includes modular floor plans that have been inspired for certain commercial concepts. When you own your own space, you can do business with ease. These flexible modular floor plans have been strategically developed to provide cost-effective alternatives for commercial spaces. Part of your freedom in customizing and optimizing your particular floor plan is selecting from a wide array of finish options and other architectural details to make a commercial modular building that stands out from the crowd.
If you want to explore how modular construction can help you meet your building timeline and budget requirements that are specific to your business, contact the experts at Avalon Building Systems.