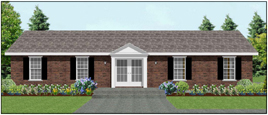 More and more hotel and motel developers are finding compelling advantages to using modular construction for new commercial spaces. Whether it is implementing new facilities on the existing grounds or pre-fabricating the guestroom spaces, modular construction offers a wide array of options that are guaranteed to produce favorable revenue, faster.
Modular construction uses advanced building methods that have become game changer in hotel/motel development. In fact, there are commercial style modular floor plans for two-story hotels in addition to general office buildings and other commercial space. The vast selection of floor plans and options proves that modular construction is advantageous in both residential applications as well as for commercial projects such as custom-built luxurious hotels and motels.
Modular hotels and other commercial style modular buildings in Plymouth, MA are faster and less expensive to build while still creating buildings that meet and exceed local and state building codes. The building technology used in modular hotel construction projects is a solution to scarcity of materials and lack of skilled labor as well as to situations in which speed to market is essential. Additionally, the quality of the finished hotel is constantly evaluated and assessed through the entire construction process, unlike that of traditional construction.
To find out more about commercial style modular buildings, contact Avalon Building Systems.