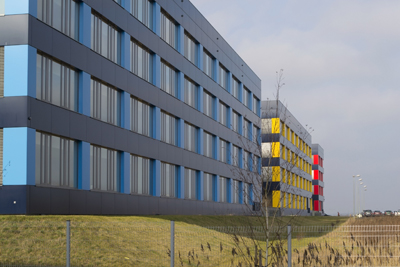 Project delivery can be very stringent at times. Construction of commercial spaces and expansion must be efficient so retailers can take advantage of their new space and their investment as soon as possible. In some instances, construction timetables can be very rigid and specific and retailers cannot afford any delays and errors. Delivering a project on-time is a very challenging task, but modular construction can address this challenge.
If you want your commercial building to be completed on time, choosing a modular building system is the right solution. The factory-like process of modular construction makes meeting completion deadlines a reality. Moreover, modules are pre-fabricated in a factory setting make the process precise and eliminates construction delays. This ensures quality and on-time project delivery.
Weather delays are eliminated because modular construction is performed indoors. Computerization and machine application for repetitive cutting means precise cuts for a more efficient building. All of this means modular builders can complete your project on-time, every time.
Many business operators are now choosing commercial style modular buildings in Hingham, MA due to the efficiency and speed of construction. To find out more about commercial style modular buildings, contact Avalon Building Systems.