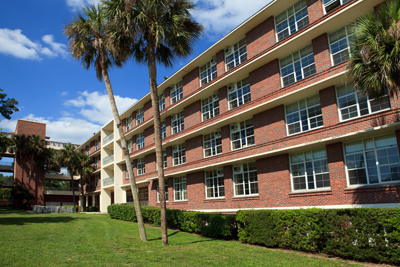 College faculties here in Hingham are increasingly turning to modular building construction for a variety of reasons. Expansion for school dorms must be done in a fast-track pace to accommodate this growing industry. Avalon's Modular building system in Hingham, MA can provide quality collegiate suites with faster completion time. As it pertains to multi-person housing, modular building construction obviously is not limited to the collegiate environment. Modular building construction is rapidly growing across America for any/all types of multi-person housing applications.
Modular collegiate dormitories is just one example of where commercial-style modular buildings are employed. Many schools are turning to modular building system because it offers innumerable advantages as compared to traditional construction method which has a more tedious procedure. Also, most schools have tight finances and construction duration that should be met before another school year starts. Modular construction provides an economical solution for this urgent requirement without compromising the quality of the new structures.
Modular construction incorporates high caliber materials that are quality controlled and verified before they ever arrive a build-out site. The materials are cut and shaped using hi-tech computerized machinery. These equipment and machines shorten the overall construction process as a modular product can be finished up to 10 times faster than their traditional stick-build equivalents.
Modular floor plans as well are fully-functional and offers limitless customization options in a budget-friendly price.
Contact Avalon Building Systems to find out more about modular school dormitories.