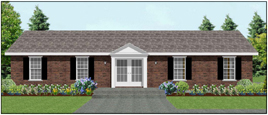 In addition to offering better homes, modular construction has also been providing great commercial spaces for companies throughout Massachusetts. With advanced building systems that continue to improve, modular construction is able to meet a diverse set of commercial building requirements for a general office settings or for large complexes.
Modular construction in Norwell, MA has everything necessary to provide either temporary or permanent modular buildings, whenever and wherever you need it. A comprehensive analysis of your specific commercial space needs will be conducted. This will be the basis in designing a floor plan that exceeds your expectations. For this reason, it is best that you consult with an experienced team whose core competence is constructing modular commercial spaces for any business venture.
A commercial style modular building can be custom-built to meet your business needs. With a wide range of flexible floor plans available, you can construct a single or multi-story structure for commercial purposes. The processes involved are accomplished within your budget and timeline, making commercial modular construction an ideal alternative for those who do not have the luxury of time or endless budgets.
To find out more about the options for commercial modular buildings, contact Avalon Building Systems.