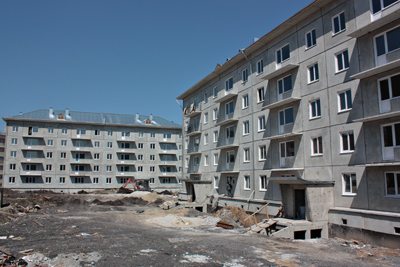 One of the less appreciated advantages of opting for modular construction is its less disruptive and noisy construction process. If you're building within an established neighborhood, you arrive and tell your new neighbors (before even meeting them) that you care.
Modular home modules are constructed in significant measure away from the actual build site. Modular home frames are built within enclosed factory-setting where noise is controlled and isolated inside. As compared to traditional stick-built home construction, modular homes require a significantly reduced need for loud and disrupting on-site power tool utilization.
The comparative quiet nature of modular building construction is one reason modular construction is seeing increasing utilization within various public and private enterprises. Healthcare facilities, collegiate construction, hotels, and established residential neighborhoods are just several examples where construction site noise is an important factor in the construction build out decision making. Many have already adopted to modular process because of this reason.
Contact Avalon Building Systems to find out more great advantages of modular construction.