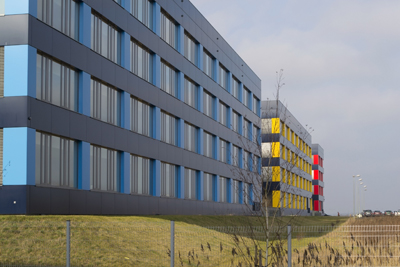 he healthcare sector is one of the fastest growing industries in America. To improve health care service and to accommodate more patients, providers are constantly expanding existing facilities and building new facilities. A unique challenge for building expansion within the health care industry is the fact that new construction must be conducted near the existing in-patient care facilities. Building contractor noise and disruption must be considered. The speed and comparatively quiet nature of modular building construction is just one reason the health care industry are running away from traditional stick-built construction.
Commercial Modular buildings are manufactured away from the actual site. This smart process minimizes operational downtime and disruption of those who are settled in the existing building of the healthcare facility. Patients must be provided with a conducive place to rest in the duration of their admission. Thus, as much as possible, construction noise must be minimized. In modular construction, operational interruptions only take place in the final assembly of the modules. And this often only takes days to complete.
When you choose Avalon modular building systems here in Cohasset, MA, you eliminate much of the noise associated with traditional building construction. While modular building construction requires less equipment and contractor traffic as compared to traditional build outs, the real benefit is the significant reduction in cost and time.
As it pertains to saving noise, cost, and time for your next building construction, contact Avalon Building Systems. You'll be glad you did.