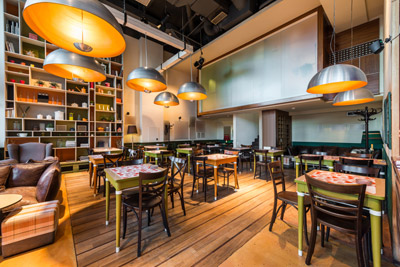 If you want your commercial space to be built quickly, more strongly, and more economically than traditional building construction, Avalon Building Systems modular construction here in Boston is your ticket to success. Commercial style modular buildings excel over traditional construction in many ways while allowing remaining wide open for design customization.
The modular building construction process offers the "theme-based" design engineering often required in retail brick and mortar business. Creative building themes and concepts drive increased foot traffic into their business. Also, the unique construction designs can and will drive word-of-mouth (free) advertising as your customers share their delight about your business through countless social media channels. Indeed, your commercial space itself will be a significant marketing asset. Our modular building systems will deliver the efficient and cost effective solution to spring your business forward.
Modular building projects are completed in weeks vs the months required for traditional construction. This obviously is very beneficial to entrepreneurs with tight target schedules.
Contact Avalon Building Systems for more information about modular commercial spaces.