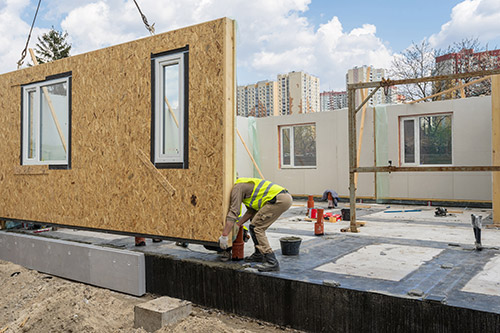 Modular home construction is gaining in popularity for a host of reasons. The number one reason is simple. Modular home construction is a value-based buying decision. The number one question arising from smart home buying consumers who have figured this out is, "Where do we begin"? The answer to that question begins with the builder in your area that is proven, can demonstrate their products, has references, and has won awards. Avalon Building Systems can deliver on all of that.
Whether you have decided upon new modular home construction or are investigating options, you owe it to yourself to sit down with a modular home professional and get educated on the overall home buying process. Whether you ultimately choose us as your builder, as your neighbors we feel an obligation to invest in our community and educate any and all of you regarding the lengthy list of considerations that each of you need to make. Of course, we're confident that custom modular home construction will emerge as the runaway winner when the list of considerations unquestionably favors custom modular home technology over the traditional stick-built home construction option.
At Avalon Building Systems, we invest in you first! We feel we owe this to all of you, our friends and neighbors. Not all real estate agents and home builders will be honest with you. We stake our reputation on full disclosure and our ability to factually defend our entire consultation to you. Start with a quick tour through the long list of custom modular home floor plans and then Contact Us. It will be our privilege to serve you!