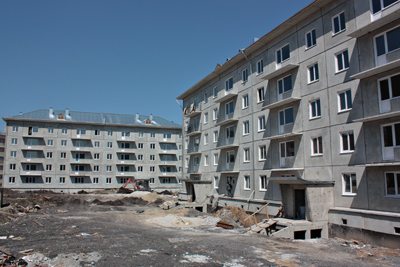 The world of commercial building construction is changing, and commercial modular building solutions are leading the way offering innovative solutions to future work place needs. Smart building technology is changing the way we do business. This is innovation, right before your very eyes. As a business, you want to send all the right signals to customers and trade partners. You want people to look at your business and see an impressive physical presence. Modular construction gives you and your business a cutting-edge impression:
Right Property, Right Place, Right Impression. It take seconds to make an impression on someone. This applies when meeting someone in person, as well as the moment they first see your business premises. If your modular building looks stunning inside and out, you will see how you will easily create the right impression.
Decrease Overheads. We all love to save money. Lower building overheads means a chunkier bottom line, the very thing you strive for every day in business. Modular buildings are crammed with features. For instance, there are some of the most super-insulated structures you will come across. Using sustainable insulation materials, you will be spending less on heating the building. And with other tech installed, like LED lighting, you will notice your operating costs drop like a stone.
Smart Tech. We have seen how smart tech in the home will make day to day living easier and simpler, as well as more organized. And the true can be said of modular buildings for business. Fill it with what you need, from wireless boosters and other gadgets, to super-hi-tech gizmos and gadgets specific to your industry.
An Investment. Modular buildings in Boston, MA are affordable, far less costly to build and run a traditional brick or concrete structure. And this makes them a wise investment. How about constructing more buildings and letting them out to start-ups and small businesses who would not only appreciate a physical presence but also the cutting-edge design and dashing good looks.
Modular buildings have taken less time to put together without compromising quality. They are tough and robust, warm and environmentally sustainable, with little waste and far less consumption of precious resources to create a stunning workplace. There are no limits to what you can do with it whether you want it an ordinary air conditioned office, or an air-tight, super-hygienic laboratory.
Modular buildings will be made to look like traditional buildings, if that is what you want, or they will look as modern and as cutting-edge as you like. It is a solution for your modern, forward-thinking business.
To learn more about Modular Building System, contact Avalon Building Systems.