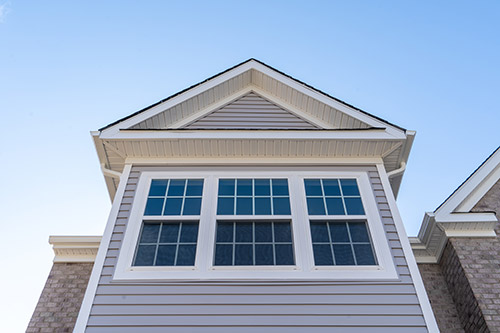 Here at Avalon Building Systems, it's not just about building award-winning custom modular homes, it's about the privilege of consulting you every step along the way. There often comes a time in the home building process where the depth of choices becomes overwhelming for the new home buyer. Rest easy, helping you make those decisions is a privilege that we take seriously. Take window selections for instance. In your custom modular home purchase, you have a host of options. Today we'll share with you one of the more popular sections.
Modular homes use new and improved double-hung windows with classic design. It is crafted using heavy duty and low-maintenance vinyl that comes with a wide array of options, features and sizes.
Features & Benefits of A Double-Hung Windows
Colonial brick mold design for traditional look and energy-efficient glass window design to help energy bill while keeping the home comfortable in every season
Requires minimal maintenance and can remain attractive for years
Tilt-in sash for cleaning ease
Contoured lift handles for easy operation
Fusion-welded vinyl frames for sturdier, durable design
Broad range of complementary picture windows and specialty shapes
ENERGY STAR® U.S. certified
Limited lifetime warranty for customer's peace of mind
Once again, double-hung windows are but one option for you. We would value the opportunity to build and consult you regarding your next home build-out, every step along the way. For more information about the very best value for your home buying dollar, contact Avalon Building Systems.