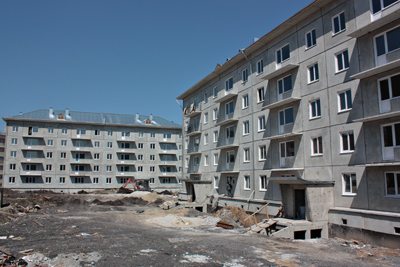 If you are opening a new (or expanding an existing) business that requires commercial space, strongly consider modular building systems. Modular commercial construction is a smart as it offers substantial advantages over traditional buildings. Modular construction will get your doors open sooner, for less money, and deliver for you a longer lasting (and less costly to maintain) structure. You should now that modular construction offers floor plan layout options that rival its stick-built counterparts.
Since each business has its own distinct needs, you possess the option to modify pre-designed modular floor plans to further tailor it to the nature of your business. Avalon Building Systems specializes in customization of modular products to precisely meet customer demands. Many people don't realize (but should) that modular construction offers the fewest disruptions to business owner who wish to expand existing property. We are prepared to deliver expansions, additional floor levels and extensions, and even new indoor structures within a facility.
Again, for a multitude of reasons, modular building systems are a superior business decision when compared to traditional construction. Contact Avalon Building Systems to learn more about our customized commercial modular service offerings.