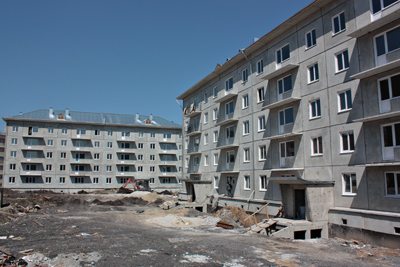 If you are contemplating building a new home, it is time to consider modular construction. Not only can you build a custom designed modular home, you can build it in half the time as a stick built home. Stick built homes can take up to a year or more or more to complete. Modular construction takes only a couple of months to complete.
You can choose from hundreds of standard modular home floor plans, you can modify one of our floor plans or you can have your home entirely custom designed. Modular homes are not cookie cutter in appearance or design.
Through the modular construction process the actual time from laying the foundation until you move is is dramatically decreased. But, what you may not know is that with modular construction, the quality of your home is dramatically increased. All our modular homes are quality assured. Subjected to rigorous third party inspections, our modular homes meet and exceed all state and local building codes.
So, while you will be able to move into your new modular home much faster than you would if you chose traditional construction, you can sleep easy knowing your home is safer and of higher quality than any traditionally built home. In fact, modular construction last longer and better through time and weather.
Think about it, modular homes are built in a factory. That means that none of your building materials will be subjected to the elements. It also means that your home is built to be transported. What does that have to do with it? Modular homes have to be sturdier to begin with. They are built to be transported and lifted via crane. This means that every joint is reinforced; we like to call it 'glued and screwed'. Actually, our modular homes are built with 40% more materials than traditionally built homes. This adds security as well.
If you are interested in a safe, sturdy, custom designed home in less time, contact Avalon Building Systems.