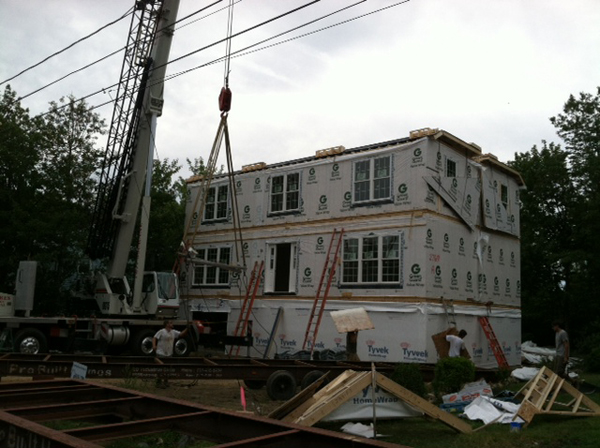 More and more people are buying and building homes. Why? Low interest rates and rising rents. Basically, it more often costs less to buy a home than to rent one. And, building a home can cost less too, with modular construction.
Interest in modular home construction has been increasing as well. Modular construction almost always costs less than stick built construction. Of course, this depends on your design details, but modular homes take far less time to build than traditional homes and time is money. There are so many advantages to modular construction that modular construction is increasing.
If you're building a new home, you should consider modular construction. With low interest rates, now is the time to lock in your rate for a new construction home loan. Modular construction is a faster, less stressful way to build a home. Start the modular process now.
After the design stage is completed, it can take as little as 4-6 weeks for your modular home to be fully constructed. Modular homes can be custom designed, or you can choose from one of the 100's of existing modular home floor plans. Then, your home is built in modules which are then transported to your building site. After being set on the foundation, it takes just a few days to complete the finish work, and you can begin to move in, taking advantage of these low interest rates. Modular homes can be designed for first-time home buyers, growing families as well as empty nesters. If you are ready to build a new home, contact Avalon Building Systems .