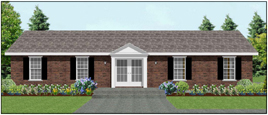 Modular construction has expanded its scope. In addition to residential homes, modular floor plans and construction services are now offered for commercial style buildings. This exciting new sector of the construction industry brings benefits and advantages of modular building to those in need of commercial space.
Commercial style modular buildings in Hingham, MA now appeal to business owners for restaurants, warehouses, banks, and more. However, doctors and lawyers who are yet to establish their own clinics or firms can also take advantage of modular construction for their commercial space. One of the main advantages of modular commercial buildings is that they are faster and less expensive to build. You can be guaranteed of a custom-designed space based on the specific needs of your profession.
The modular floor plans that are available for commercial space continue to improve and expand their features. Because of the wide array customization options, this commercial space can have everything you need toyou're your business, including sufficient storage for supplies and apparatus, a waiting area, consultation or exam rooms, staff areas, and office space.
To find out more about the available floor plans for commercial style modular buildings, contact Avalon Building Systems.