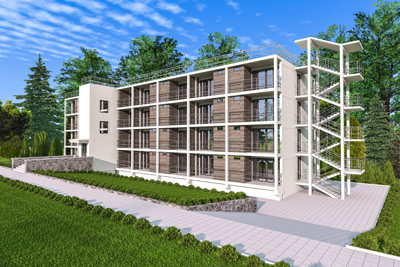 There are countless ways to promote your company or brand. Handing out flyers and brochures are typical method to spread brand awareness. But new entrepreneurs entering franchised industries quickly realize the importance of brand recognition as it directly related to building form, color, and function. Modular construction is perfectly suited to rapidly build and open any new franchised business as the method aligns naturally to duplicating franchise building designs.
Modular construction in Hingham, MA lets you build unique and extraordinary buildings that people will surely recognize. It has the capability to layout and create branded structures. Pre-designed modular floor plans can be modified to precisely nail the essence of the business. Operators have all the discretion to decide what layout, color scheme and outlook will be applied to their modular commercial building so people will easily grasp the nature and culture of their business.
When you have a physical store, shop or office space that people can come into frequently, your brand recognition will likely spread fast to the community and to another. To find out more about your options on commercial-style modular buildings, contact Avalon Building Systems.