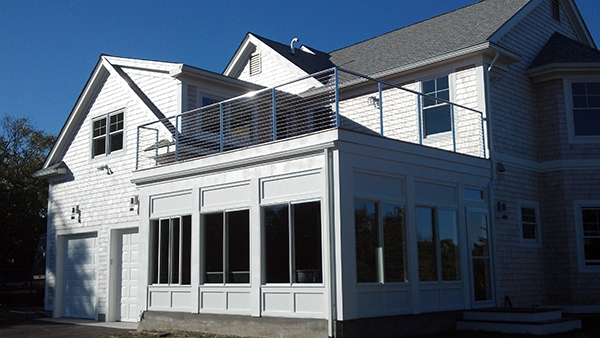 Wrap around front porches and dormers that adorn the roof are two of the most iconic features of colonial style modular homes. Both of these features can instantly change the overall external appearance of your home.
The addition of a porch is optional on most modular floor plans, and they can also be added later on. For many homeowners in Stoughton, having a front porch on their home is a benefit in both functionality and appearance. Porches can serve as a play area for your little ones or a space for relaxation. Dormers are added to change the look of your roof and to add character to the exterior. However, they also have functional benefits as well, adding additional space to the rooms on the top floor of your home while also providing natural light.
Any addition or modification to a modular floor plan or to the exterior of a modular home can affect the value of your home down the road. Choosing form the available modular home floor plans or creating a custom-built modular home in Stoughton, MA allows you to live in a home with a well-thought out design where you can maximize your living space and your land area.
Contact Avalon Building Systems for more inforamtion about colonial style modular homes or the other modular floor plans that are available.