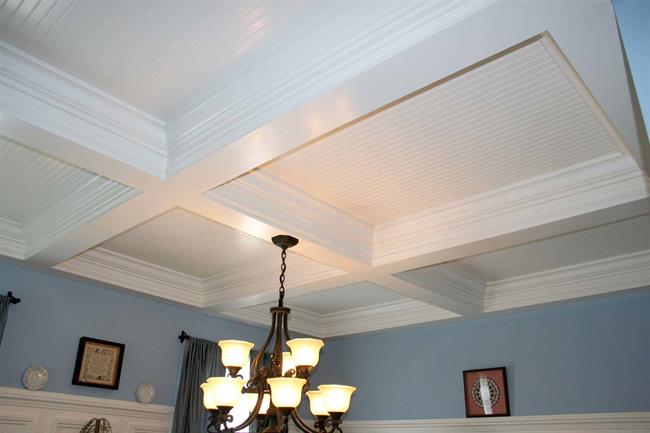 How about a custom coffered ceiling for your planned custom modular home? Coffered ceilings are all the rage and for good reason. Coffered ceilings deliver a dramatic effect. And we can deliver them for you.
A coffered ceiling is made of recessed panels fastened to a hanging mesh to produce a ceiling with depth and architectural appeal. They come in two styles, deep or shallow. They are available in white or black finishes.
Deep coffers provide extra dimension to a living space while shallow coffers create a lighter touch.
Avalon Building Systems empowers homeowners to create custom looks for their ceilings, kitchens, bathrooms, and doors. In fact, every single element of your next modular home can be customized.
Ceilings are but one of countless avenues for customizing your new modular home. We take great pride and professional reward in consulting you on what "can be" for your next home. You take that and ultimately decide what will become a truly one-of-a-kind custom home buildout.
For more information regarding custom modular home design ideas, contact Avalon Building Systems.
Image Source: http://tcmodularhomes.com/tidewater-custom-modular-homes-blog/coffered-ceiling-adds-dimensional-effect-to-your-modular-home