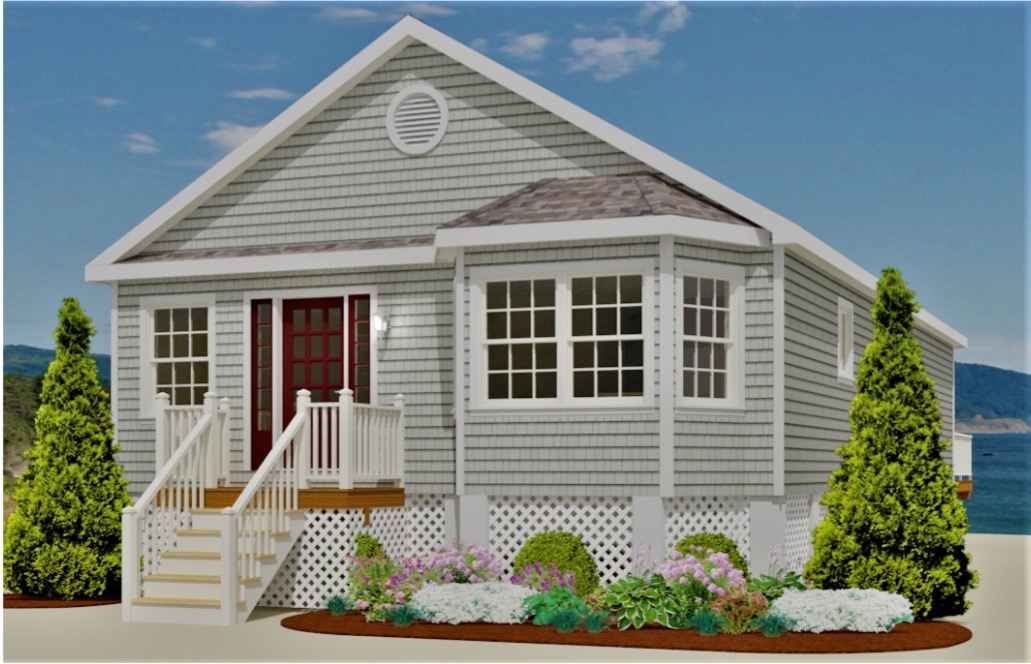 Thinking of building a rest house near the coast? Modular construction offers awesome houses well-suited for coastal living. With varieties of home style to choose from, you can select what can match your style and preferences. You can even further customize it to exactly meet your needs.
If you're looking for a cozy-sized vacation home, check out our coastal style modular home - The Pleasant Lake. It offers a charming one-story ranch-style home with a spacious kitchen adjacent to a sizable Family Room. The home showcases a bow-front dining nook with windows and features a large master suite with 2 additional bedrooms and a spacious closet. Since it's constructed in modular design you are guaranteed a home built stronger, built of premium quality raw materials, and with proven craftsmanship. Rest assured your new Pleasant Lake modular home deliver more affordability and strength than any traditionally build construct.
The Peasant Lake is just one of many coastal-style home options. We invite you to browse our site for more modular floor plans or contact Avalon Building Systems.