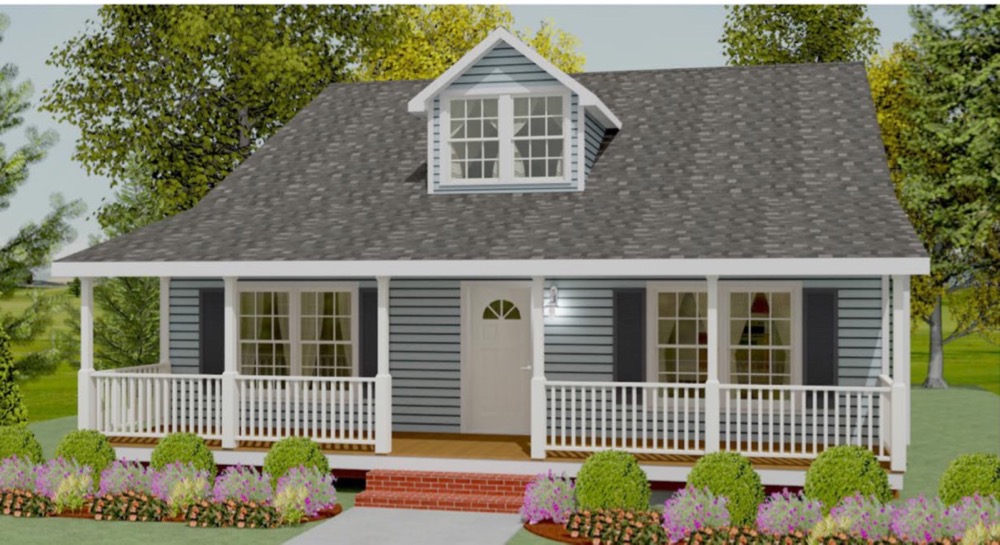 Despite the current home buying trend to favor modern and contemporary design, many homebuyers still prefer more traditional Cape style homes. The classic American cottage never runs out of style. This style of home is simple with minimal ornamentation which traditional people relate to with its charm and functionality features. This home style is efficient to heat and cool and is conducive to customized additions.
Modular homes in Cape Cod, MA have adopted this home style as a norm. Avalon Building Systems features the Chatam Cape Style Modular Home. It is a quaint cottage style cape plan. The plan offers a master bedroom suite as an additional bedroom and bathroom on the 1st level. The large kitchen opens up to a dining area off of the living room with an optional fireplace. The second level to be finished onsite, offers ample space for additional bedrooms or a bonus room.
Those who are captivated to the timeless charm of the cape style homes will absolutely love our Chatham modular home style. To learn more about this modular floor plan and our other Cape style modular home plans, contact Avalon Building Systems.