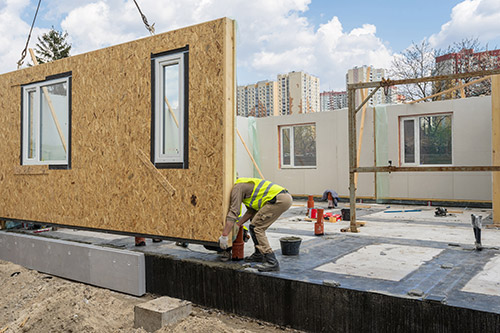 When choosing a home building company, make sure that they are proven able to integrate your personal customization requirements. To be clear, not every custom modular home builder is able to do this. We are! Far too many home builders build from templates and do not possess the interest nor ability to deliver customized solutions despite what they tell you in the sales process. We'll demonstrate our customization abilities to you in advance.
It is a common misconception that modular home construction is restricted in design. For us here at Avalon, nothing can be farther from the truth. We want to set the record straight, modular homes can be customized and the possibilities for design is endless.
For years now, we've built countless fully customized modular home solutions across the greater Boston area. Our selection of home plans are a starting point. We work with you from a functional plan that largely delivers upon your wants, needs, and dreams, then you and we go from there. No two end products are ever alike! To this day, our customers marvel at the degree of customization that we incorporate into their home building experience. Add to that, most are already looking ahead to adding additional living space in the future as their family and budget grows over time.
Whether you have fully flushed out your building plan, need a little, or a lot of help in framing your ideas, that is a part of our home building service that gives us the greatest reward. We'll ensure you get it right! Contact Avalon Building Systems, and together, let's get started!