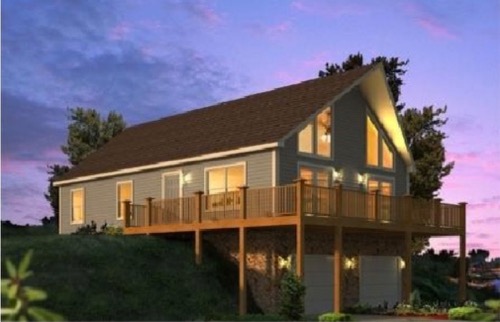 If you have ever custom built a new home, chances are it was one of the most stressful experiences of your life. Chances are, also, that it was not a custom modular home that you built. Let us state something severe very simple facts regarding custom modular home construction versus traditional stick-built home construction: Modular homes are more precisely built, stronger, efficient, and more economical than their stick-built counterparts.
Rather than enter a most stressful period of your life by building a home, may we suggest that you can enter one of the more fun and rewarding periods of your life when trusting Avalon's most celebrated custom modular home building team! We'll guide you through the entire process starting with helping you translate what is in your mind into a customizable floor plan. Yes, we have countless floor plans to review and choose from, but we want everyone to know that they are merely starting points. We take great pride and professional reward in translating your dreams into actionable buildable works. We'll help you create the home you want, with the floor plan you dream about, and achievable on a budget that you never thought possible. The only surprise you will get when you build a modular home with Avalon Building Systems is how fast, simple, affordable, and enjoyable the entire process turned out to be.
We've built lasting relationships earned via every measure of customer satisfaction. Contact us today.