It's not only the big things that make a difference in a quality-built Stoughton's Avalon Building Systems. In previous blog posts we've depicted the amazing kitchens, bathrooms, porches, bedrooms, ceilings, and the like to demonstrate our ability to customize each and every element of your custom crafted modular home. We're here to remind you today that not a single element of your new modular home's construction goes without detailed planning and execution. Take closets for example.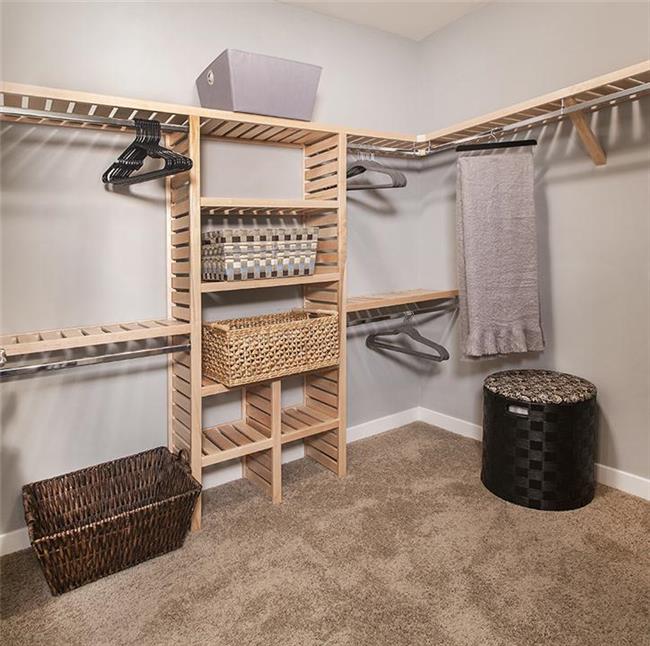 This is an example of a small walk-in closet system which is commonly delivered within our modular home designs. It features ventilated closet shelving. It employs premium quality wooden materials and comes in various finishes. You may utilize the shelf as clothes rack or use to arrange your bags and hats. The bottom part can be a perfect spot for the array of footwear. This is a simple yet functionally efficient walk-in closet.
So, why blog about closets? Again, it's the attention to detail and the consultation that a true professional and dedicated builder like Stoughton's Avalon Building Systems that makes a difference. How to efficiently use space like we show you here is just one of the things that drives our professional reward.
Let us help you build your fully customized dream home. Contact Avalon Building Systems to get things started.
Image Source: http://tcmodularhomes.com/tidewater-custom-modular-homes-blog/budget-friendly-modular-home-walk-in-closet